Hi all!
I was tagged by the wonderful Ryan Elizabeth to participate in her blog tag, the Bookish Blogger Tag! If you haven't seen her blog, go visit it right now! It's so beautiful and she has the best content! Thank you so much for the tag, Ryan! ❤
Rules:
1. Make sure you thank the blogger who nominated you and include a link to their blog.
2. Answer all of the following questions.
3. Include the blog tag graphic and these rules on your post.
4. Nominate 3 or more bloggers at the bottom of your post, including their name and their blog's link.

Questions:
1. What are 1-3 of your favorite books of all time?
2. What are 1-3 of your favorite authors of all time?
3. Who is your favorite female character from a book?
4. Who is your favorite male character from a book?
5. What's your favorite fictional world?
6. What book has your favorite book cover?
7. What's your favorite book-to-movie adaptation?
8. If you could make any book into a movie, which would it be?
9. What was your favorite childhood book?
10. Fantasy or Sci-fi (or neither)?

1. I'm always flip-flopping when it comes to my favorite books, but at the moment I'd have to go with…
Mossflower by Brian Jacques
The Silmarilion by J. R. R. Tolkien
The Princess Bride by William Goldman

2. Okay, this is where I'm going to be very predictable.
J. R. R. Tolkien
G. K. Chesterton
Stefan Bachmann
It's so hard to leave out my other favorites, but those three have been really inspirational and influential!
3. Ahhh this one is SO HARD. I'm gonna have to go with my girl Anne Shirley. If I could have tea party with her, I'd be ridiculously happy.
4. You're really going to make me chose!? Okay, I'll pick Edmund Pevensie, because honestly, he's my dude and I would also love to have a tea party with him.
5. Aha! You all thought I was going to say Middle-Earth, didn't you? Well, you're right. *sighs * Literally all I want it to be able to hang out with Frodo and Gandalf in the Shire. A close second is the Redwall world, Mossflower Country!
6. Ooh, honestly, I LOVE the Six of Crows book cover! I have the giant, hardback version with the black-painted pages and I love it so much. I also really love the cover of The Day the Angels Fell. It's so pretty!
7. The Chronicles of Narnia: The Lion the Witch and the Wardrobe. I am constantly raving about this movie. The actors were incredible and actually the correct ages. The wardrobe was so good, especially in respects to the armor. The soundtrack was beautiful. The CGI was actually really good for that time, and Aslan could have been a real lion for all I knew. (A lion that could EMOTE, mind you, and STILL look realistic.) It's just SO GOOD all around.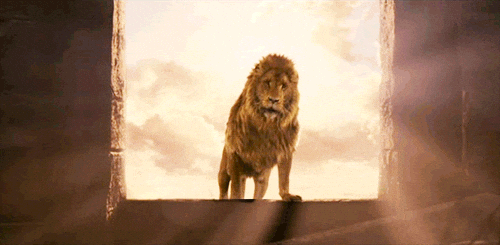 8. I'm not gonna lie, I've been wanting a Redwall movie for years. There was a cartoon made a while back, three seasons based off of three books, but I still want an epic movie. But I would also love to see a TV series or movie based off of Ranger's Apprentice! It would be so epic, and I can already tell that it would have an amazing soundtrack!
9. Frog and Toad!! I read that one dozens of times! (The runner up is Aesop's Fables, which I also read dozens of times!)
10. Fantasy! I'm not gonna lie, I haven't read very many Sci-Fi novels, but I really love Sci-Fi movies and TV shows, so I don't know what's up with that. (Out of the Silent Planet by C. S. Lewis is quite good!)
Here are my nominees!
Thank you again, Ryan, for creating this tag and tagging me in it! It's been so much fun!