Whenever someone tells me they like to write, I almost immediately ask them if they've participated in NaNoWriMo. If they haven't, I go on to gush about why they should. Well, if my previous NaNoWriMo ramblings haven't convinced you to join the challenge, maybe this one will. I decided I'd list out a few reasons why I think NaNoWriMo is an awesome experience and why any aspiring writer should do it!


1. It teaches consistency.
The most effective way to meet the 50,000 word goal is to write every day, or almost every day. You can't just write two days of the month (Unless you have a knack for writing 25,000 words in a day. If so, please share your secrets!) Dividing 50,000 by 30 gets you approximately 1,667 words, which I round up to 2,000 words. So, about 2,000 words a day, and boom! You've won!
Now, of course, that sounds easier said than done. But the fact remains that NaNoWriMo is an amazing tool to use to grow in consistency. If you write every day, or at least write in a very consistent manner, you're going to grow so much more (and so much faster!) than if you write every once in a while.

2. Community
I have not really been a part of the forum feature that NaNoWriMo offers. I'm not great at putting myself out there, especially online, so the forums never appealed to me. However, the fact that they existed provided me with a sense of distant community. There are so many people participating in NaNoWriMo, so many people that are dedicated to writing that they're willing to try to write a book in a month, so many people that actually accomplished this monumental task…I always found that pretty amazing. There are also the weekly posts filled with encouragement that have proven really helpful in the past.

3. You complete a project.
Whether or not you make the 50,000 word goal, or whether or not your intended story sees its completion at 50,000 words, NaNoWriMo is a great way to boost your word count. When I first did NaNoWriMo in 2014, I wrote more that month that I had in a long, long time. It was enough to provide me with the momentum to finish that novel a few months later, and the feeling of finishing my first novel was an incredible one. I'm still so thankful that I had that year of NaNoWriMo to push me along in the writing process. I went on to complete a few other novels with the help of NaNoWriMo, and there was still that excitement.
There's this sense of confidence that comes with completion, the feeling of, "Wow, I did this!" Not to discredit the writing journey, of course, because the journey is vastly important as well. But the more you grow and the further you journey on, the better a writer you will become.
I think we all know how hard it is to complete a work in progress. There's distraction at every turn; there's the feeling of boredom that creeps in, making you want to pursue a different project; there's exhaustion. But there's also something amazing in the completion of a book, and NaNoWriMo provides a sort of accountability that lets many people experience that feeling and reach that goal.
Anyways, in conclusion, no, NaNoWriMo didn't pay me to write these posts. The writing challenge has just become such a big and important part of my life, and I feel like I owe a lot of my progress to its existence. So, thank you, NaNoWriMo! Here's to another great year!

Good luck writers!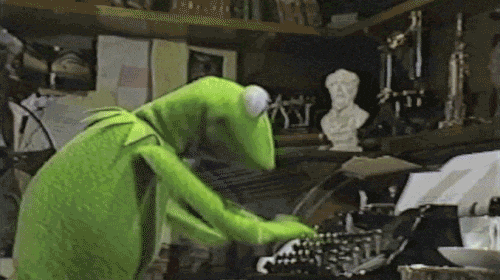 P.S., There will be no blog post next week. I hope to get back on track mid-November!